Ever wish you could listen in on conversations friends were having behind closed doors?
Hear what it's really like to go through a friendship break
Make new friends in a new city
Navigate one of the hundreds of transitions our friendships go through.
Well, now you can!
Listen in on the conversations you wish you were having with your friends.
Maybe even use the podcast as a conversation starter with your friends!
I'm just a gal who cares about community + friendships.
The short answer? I didn't have a healthy supporty system growing up, so I built one. Out of Friends.
I
believe
a healthy support system is the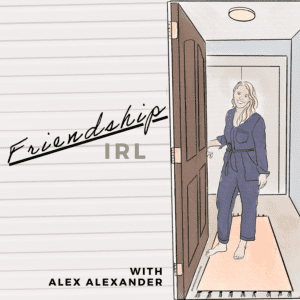 Follow on your favorite podcast platform to never miss the latest episode of the Friendship IRL podcast!
Want to be a guest? Do you know someone I should have on the podcast?
Have questions, comments, reviews, ideas, or funny jokes? Reach out to [email protected].
If you are reaching out to be a guest on the show, please use our nomination form.