Podcasts + Press about Friendship
i am a retired wedding + event planner.
Planning events was my first foray into the importance of community + the lasting impact a well-thought-out gathering can have on a group of people.
I specialized in logistically challenging events (think — a wedding in an airplane hanger, transforming a parking garage, transporting 200 guests hours away) and it's very rare I take on the full planning of these types of events anymore.
My other specialty was "events that make people feel something." Events should have an overarching goal – an "emotional return on investment." Why? People take action based on their emotions.
Brides 8 Special Ways to Add a Personal Touch to your Wedding
Brides How to Nail a Wedding Day Wardrobe Change
Brides How to Pick a Bridesmaid Dress that Makes Everyone Happy
Brides How To Send Unique Thank You Notes
Martha Stewart Weddings 11 Things You Need to Do Before Booking Your Vendors
My Domaine 9 Small Wedding Ideas to Try (Because Bigger Doesn't Always Mean Better)
My Domaine Insider's Agree -This is How You Budget for the Wedding of Your Dreams
Huffington Post Spring Clean Your Wedding Budget
Huffington Post Weekday Wedding: To Do or Not To Do?
Huffington Post How to Elope the Right Way
Huffington Post How to Find the Right Ringbearer for Your Wedding
Special Event Magazine Branding Now Crosses Corporate to Social Events
The Knot Wait a Minute – Do Groomsmen Spend More Money than Bridesmaids?
The Knot Seated Dinner Alternatives
Bridal Guide Going from Accommodating to Doormat: When Guests ask Too Much
425 Magazine Theatrical Celebrations
All Seated Tips for Navigating Bridal Party Tension
All Seated What Advice Would You Give Newly Engaged Couples?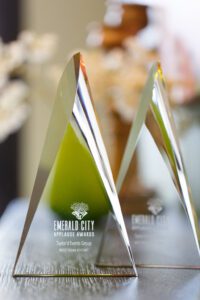 ECAA Awards 2017 Best Wedding
ECAA Awards 2017 Best Team Effort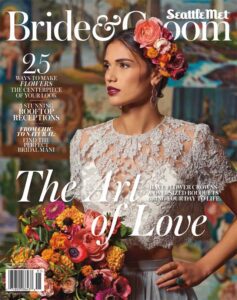 Seattle Bride 2019 Neetha + Binni Real Wedding
Seattle Met Bride and Groom 2017 Reception Style

Style Me Pretty Why Shades of Grey will Never Go Out of Style
Maharani Weddings Hangar 30 Indian Fusion Wedding Part 1 | Part 2 | Part 3
Carats and Cake Grace and Jason
Carats and Cake Janae and Dana
Carats and Cake Mandy and Chris
Seattle Met Bride and Groom Janae and Dana
Every Last Detail Green and White Classic Organic Wedding
Party Slate Anna and Ryan's Sophisticated Seattle Wedding