Podcasts + Press about Friendship
Seattle Refined | Movers & Shakers: Alex Alexander wants to help you make, and keep, friends 9/16/2022
Seattle YPN | Personal Development :: Friendship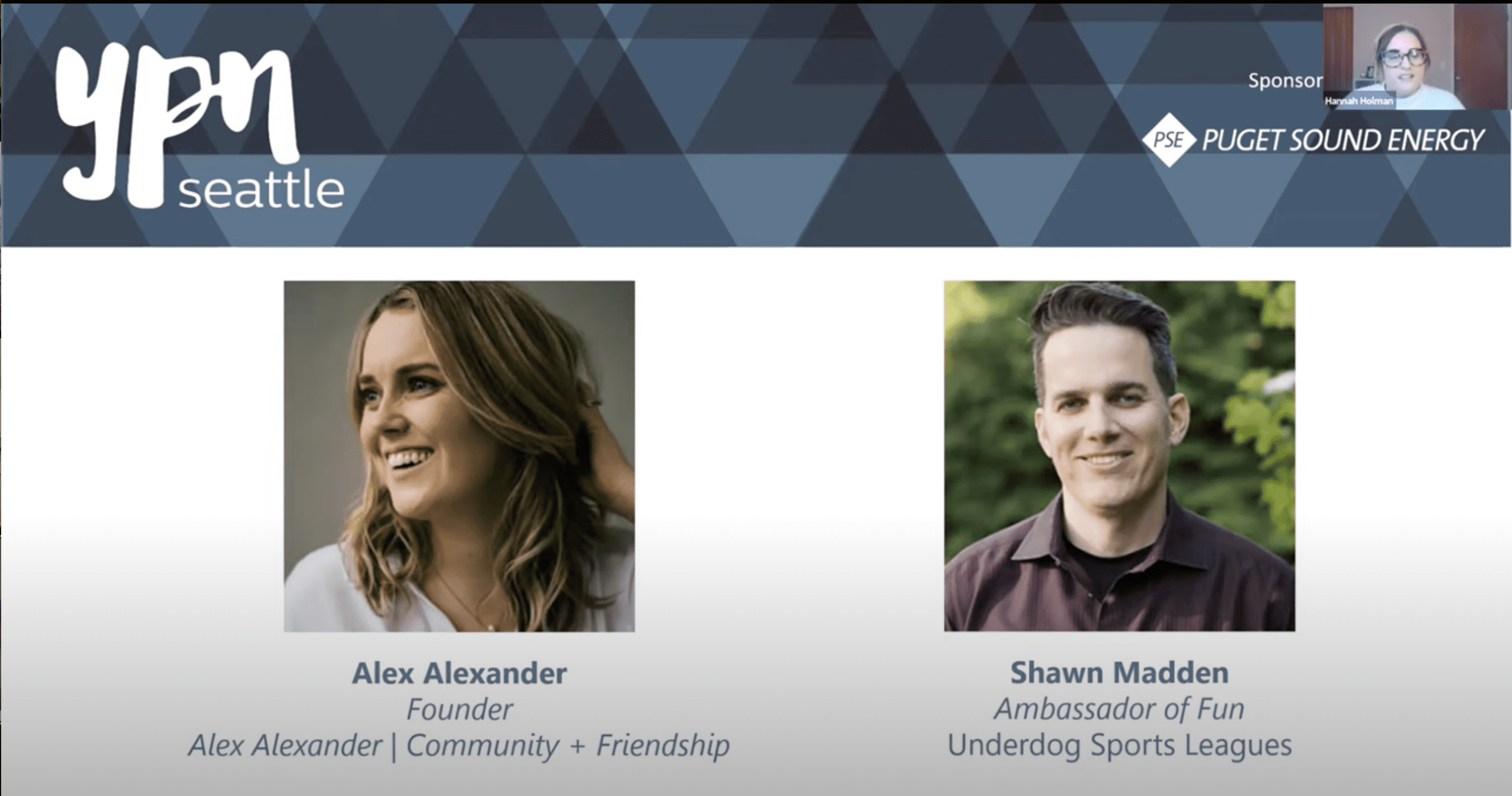 i am a semi-retired wedding + event planner.
Planning events was my first foray into the importance of community + the lasting impact a well-thought-out gathering can have on a group of people.
Why "semi-retired?"
I specialized in logistically challenging events (think — a wedding in an airplane hanger, transforming a parking garage, transporting 200 guests hours away) and it's very rare I take on the full planning of these types of events anymore.
My other specialty –
Events should have an overarching goal.
I prefer for that goal to be an emotional goal.
Why?
People take action based on their emotions.